Our holiday rental properties
Home – Our holiday rental properties
If you need to get away to the great outdoors, to wide open spaces and above all to unspoilt nature and architecture, La Clusaz is the perfect destination for your next holiday.
It is easy to get to from Annecy, Lyon or Genève, so it won't take long for you to arrive at your chalet or apartment.


Rent a property for
your holiday in La Clusaz
When you book your chalet or apartment through Athérac Location agency, you set off with peace of mind.
A team of advisors working exclusively on rentals is at your disposal before your holiday and right through your stay.
You therefore benefit from sound advice with a view to finding the holiday location best suited to your requirements (in terms of location, level of facilities, access to amenities and general accessibility if you come without a car).
Short stays in La Clusaz with Atherac Location
We propose chalet rental :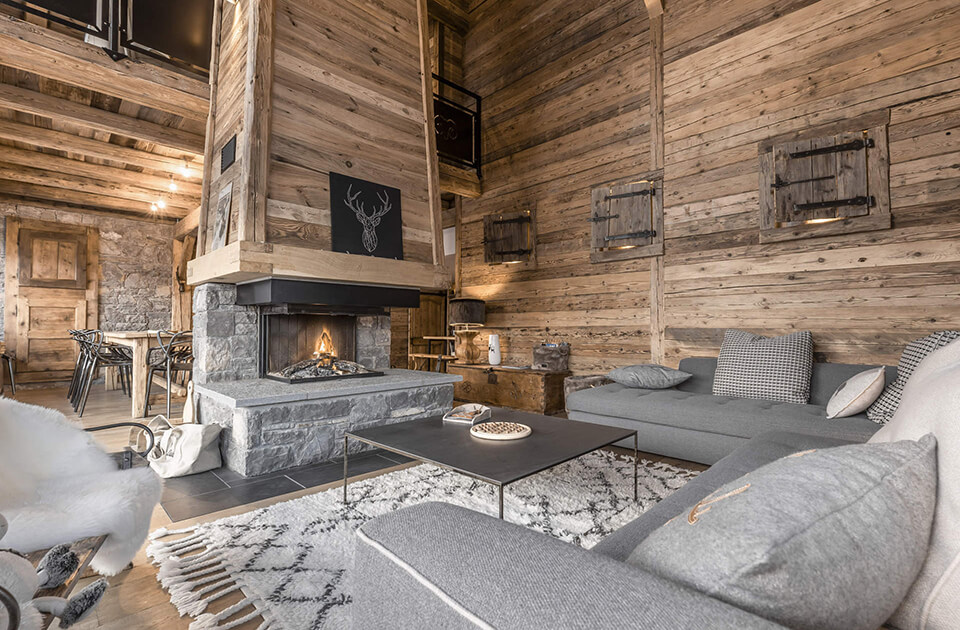 A unique place and an unforgettable holiday, living like true Savoyards in the heart of the mountains. When you book a chalet, you will spend your holidays with your family or friends in an authentic, unique, cosy cocoon. If you are looking for a property where you will feel totally free, for a really convivial stay but one which also offers space and privacy so that everyone can enjoy a calm moment after a day of intense activity, renting a chalet will meet all your requirements. Booking a chalet in La Clusaz, in the heart of the massif of Les Aravis, is the guarantee of keeping your whole tribe and your friends happy.
A chalet is a real memory factory.
Make the most of an apartment for a really relaxing holiday right in the heart of the resort or towards the magnificent Lac des Confins site or the famous Col des Aravis.
You will disconnect from your daily life and be transported by the atmosphere of a mountain village.
Athérac Location offers a wide selection of apartments with 1 to 6 bedrooms.
By respecting your selection criteria, such as location, level of equipment, layout, star rating and general atmosphere, we will really strive to recommend the property that will best meet your requirements.
An apartment in La Clusaz and you will already start to feel like a local.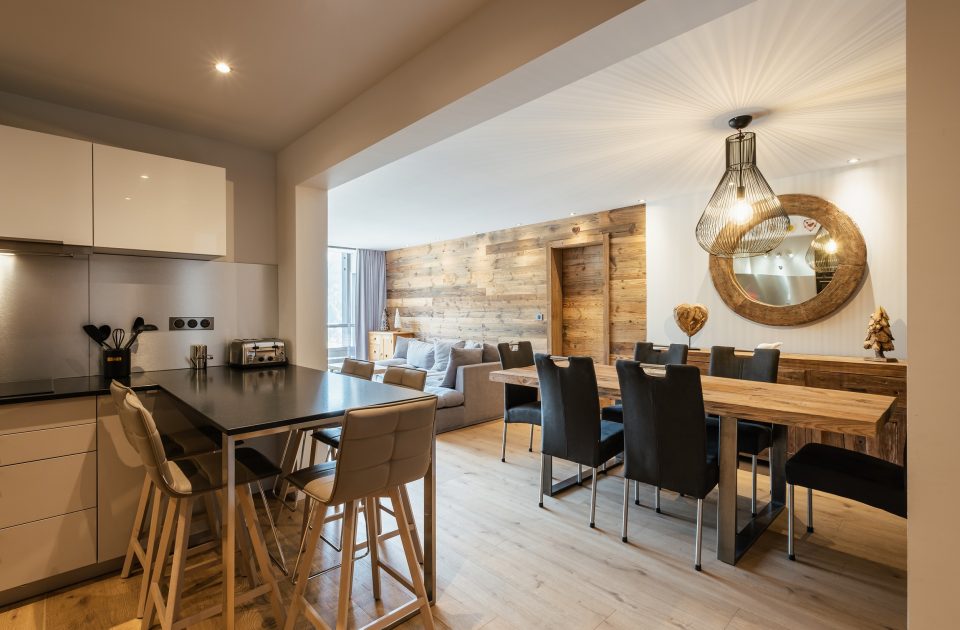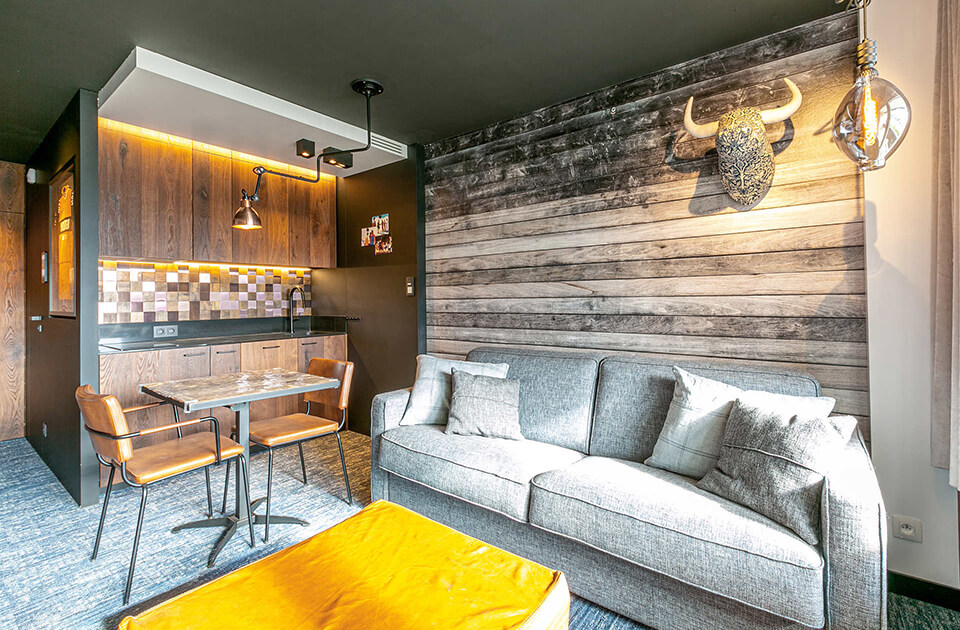 Couples or small families with one or two children will love taking a break in an ideally-situated studio that is well equipped and functional.
You can set off together to discover the local traditions and Savoyard cuisine, go skiing, hiking or e-biking.
The resort will be happy to see you in the summer and winter seasons, and now at the start of autumn also, when you can enjoy an "Indian summer" escapade.
A studio represents an opportunity to take a holiday and make the most of all the activities on offer in the resort of La Clusaz.
Rent our properties to celebrate the new year in La Clusaz
Renting a property in La Clusaz means :

Living unique experiences in the heart of a Savoyard village.

Authenticity, natural spaces, an unspoiled environment: La Clusaz, a privileged destination.

Feeling good in a resort on a human scale.

Between lakes and mountains, a resort that is easy to get to.

Enjoy a real tartiflette, ski in Full Moon mode, ride the e-MTB trails.

Stop in a welcoming place and just enjoy it.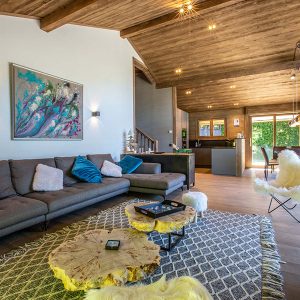 This cosy property is refined and beautifully-decorated. Perfect for a holiday with your family or with friends, you will love its terrace and the calm environment.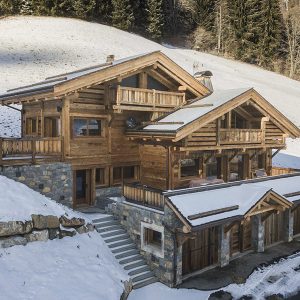 Typical Savoyard architecture for this 5* chalet with a sauna and a spa to add to the enjoyment of your holiday.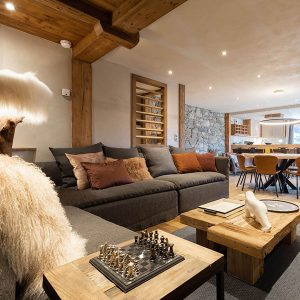 This property with a spa at the bottom of the slopes has a real surprise for guests: its own Savoyard mazot (small outbuilding) on the terrace for a truly authentic mountain atmosphere.
Athérac Location, the reference agency in the resort of La Clusaz, has built up a team of advisors dedicated exclusively to renting chalets, apartments and studios. They know the properties perfectly and will be able to help you select the right one for your next holiday.